When does Agile stop being useful and start being overused?
Knowing how to adapt to Agile and make it work for your team
DIGITAL TRANSFORMATIONDIGITAL COMMERCEDIGITAL ACCELERATIONTECHNOLOGYDIGITAL LEADERSHIPAGILITY
The idea of Agile work has spread far beyond its origins in software development. Now a buzzword in industries like retail consulting, market research, project management and digital marketing, new companies resolve to adopt Agile—or some version of it—every day.
While companies may understand the importance of being Agile, putting into practice isn't always successful. Sometimes the result is too rigid, sometimes too loose or plagued by disparate silos of information. Other times, teams are not aligned across the organisation, leaving the system to slowly splinter over time.
As practitioners who value getting sh*t done, we're certainly not against an Agile working environment. However, the Agile concept, and its meaning, has become so morphed and misused that it's often difficult to recognise. Perhaps more importantly, we recognise that Agile is a powerful process for collaboration and iteration. But it's not a silver bullet for transformation.
Let's talk about the benefits, challenges, and another way of looking at "Agile".
What does "Agile" really mean?
Agile—with a capital 'A'—is a specific approach to software development defined by The Agile Manifesto and the 12 Principles. On the other hand, agile (small 'a') is simply a word, meaning able to move quickly and easily (from Oxford Languages).
Perhaps unsurprisingly, people often conflate the two terms incorrectly. Whether they know it or not, when people talk about "business agility", they're likely referring to the more general sense of the word. And no, you don't necessarily have to have a scrum master or work in sprints to achieve agility in business or be an "agile" company. But that's exactly where the waters get muddy.
Here are the Four Core Values of Agile according to the Manifesto:
1. Individuals and Interactions Over Processes and Tools
2. Working Software Over Comprehensive Documentation
3. Customer Collaboration Over Contract Negotiation
4. Responding to Change Over Following a Plan
Kanban, scrum, and lean are all examples of Agile methodologies. Each has distinctions but the guiding principles are the same—iteration, adaptation, learn and evolve as you go—hence the name.
Benefits of an Agile approach to working
Agile was created to help teams work faster and respond better to change. Breaking big projects down into chunks helps make things manageable and gets things going vs becoming stuck in an infinite planning cycle. It gives teams the freedom to quickly try something, get feedback, and adjust accordingly.
Proponents of Agile working point to its numerous benefits:
● Enhanced collaboration among team members
● Faster time-to-market
● Flexibility
● Risk reduction
● Continuous improvement
● Better project visibility and transparency
Where companies might get stuck with Agile
Certainly, the Agile methodology is useful when you need an MVP fast, or you have teams prone to endless planning and perfectionism. On the other hand, two-week sprints don't always allow time for the deep-thinking major breakthroughs required. And certain processes and industries are simply better suited to the traditional waterfall approach.
One positive thing about the massive spread of Agile (in all its forms) is that we've gained insight into the most common challenges and can plan ahead to avoid them.
Here are some obstacles that can crop up if you're not careful:
● Lack of shared vision - often due to lack of management support and/or company-wide buy-in
● Discovering too late that Agile is a poor culture fit for the business
● Inconsistent processes, practices and tools used across teams
● Poor communication including, but not limited to, a hesitation to share information which results in no single version of the truth that everyone can access transparently
● Uncertainty around priorities and scope can result in lost focus
● Lack of training and education surrounding the Agile mindset
Final thoughts
Like every approach or framework, Agile has strengths and weaknesses. The right working style for your business depends on the project goals, overall culture of the organisation, and the other parties involved.
However, if the idea behind Agile working is to "be more agile" (as in able to move quickly and easily) then perhaps one should start by simply asking "How might we structure and operate our organisation in a way that allows us to create and respond to change and deal with uncertainty?"
This is something we do regularly - so if we can be of any help, just reach out
Just a bit of food for thought.
The concept of Agile is often misunderstood and overused. Understand the benefits and challenges of the approach, plus consider another way of looking at it.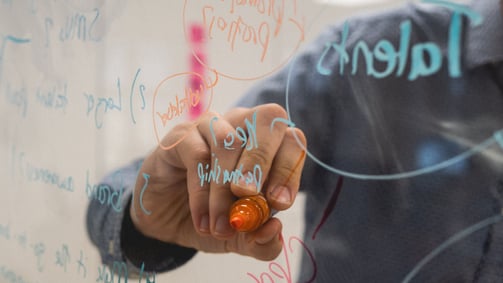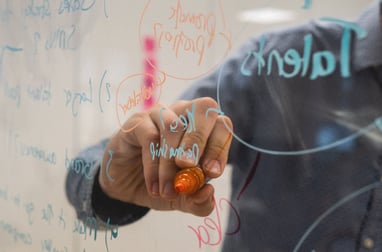 Other blog articles you might find interesting: